REACH Trustee Services - Sponsors
The REACH Trustee Service is a valuable new service that has been established to help non-EU manufacturer of substances that are exported to the EU within complex supply chains.
The Service enables substances imported into the EU within downstream products to be included under the REACH registration of the Only Representative (OR) acting on behalf of the non-EU manufacturer.
This is often referred to as
"Registering within the Supply Chain"
and is popular form of Enhanced Product Stewardship as downstream users shift supplier to avoid complex and costly REACH registration.
The REACH Trustee Service
Promotes customer loyalty thereby securing repeat business and growing market share
Grows downstream markets and opportunities and reduces the risk of substance substitution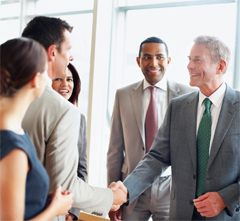 Why use the REACH Trustee Service?

How does the REACH Trustee Service work?

How to become a Sponsor on the REACH Trustee Service site?